Hepatitis/Jaundice Treatment in Ayurveda
You can have a free opinion from our doctor by subscribing (Free) and placing your query. Which shall be shortly answered by our experienced doctors. You can also Make a call for free consultation.
OUR HELPLINE :
(+91)- 7791006006 , 7222006006
Hepatitis

is inflammation of the liver resulting in damage and destruction of the liver cells. Hepatitis can be either acute or chronic. Acute hepatitis is usually caused by viral infection, drug overdose or reaction, and exposure to chemicals. Hepatitis which persists longer than six months is termed as chronic hepatitis. Acute hepatitis usually results in jaundice, which is a yellowish pigmentation of the eyes, urine, and later, the nails and skin. This is called as "Kamla" in Ayurveda, and is divided into two types: "Bahupitta Kamla" and "Ruddhapath Kamla". The first type is caused by excessive breakdown of the red blood cells( e.g. malaria), whereas the second type is caused by obstruction of bile flow due to swelling in the liver cells or due to some actual obstruction in the bile duct. The main apparent difference in the two is that feces (stools) are normal colored in the first type, and pale or whitish in the second type. Treatment for both types of "Kamla" is radically different. Ayurvedic medicines are very effective in both acute and chronic hepatitis. Ayurvedic formulations which are well known for the treatment of liver disorders are: Arogya Vardhini, Kumaryasava, Rohitakarishta, Praval Panchamrut, Kamdudha, Chandanadi Vati, Chandrakala Rasa, Shankh Bhasma and Sutshekhar Rasa. Herbal medicines useful in hepatitis are: Kutki (Picrorrhiza kurroa), Trikatu (Three pungent herbs), Punarnava (Boerhaavia diffusa), Kalmegh (Andrographis paniculata), Bhrungraj (Eclipta alba), Bhumiamalaki (Phyllanthus niruri), Yashtimadhuk (Glycerrhiza glabra), Guduchi (Tinospora cordifolia), Daruharidra (Berberis aristata), Triphala (Three fruits), Kakmachi (Solanum nigrum) and Sharpunkha (Tephrosia purpurea).
Remedies:

As described above ama and vata are the main causes, so efforts should be made to digest ama and to reduce the vata. The digestion should be improved so that no further ama is produced. Efforts should be made to relieve the pain and inflammation. This is the line of treatment according to Ayurveda. Fasting is very beneficial for digesting the ama. The fasting be complete or partial depending on the strength of the person, season and place. Two tea spoons of lemon juice mixed in 250 ml. of warm water and a tea spoon of honey is good to take twice a day -morning and evening. body massage with sesame or mustard oil helps to reduce the vata and thus reduce the pain. The joints affected by pain can be massaged for longer time. Light exercise is useful but you must know your limits: as a general rule if any exercise, including walking, causes pain after one hour, you have crossed your limit. Liberal intake of orange juice or sweet limejuice or Vitamin C enhances the efficacy of any anti rheumatic drug, since Vitamin C can reduce skeletal pain. Guggul is a very helpful herb for curing arthritis. If available it can be taken in one to 3 gm dose twice a day after meals with warm water. Contra-indications: Not recommended for people with kidney disease or acute rashes.
Most of these medicines act directly on the liver cells, reduce inflammation and swelling, and normalize cell function. Some of these medicines have strong anti-viral activity. Some medicines boost the immune mechanism of the body. These medicines help in bile secretion and improve appetite. Because of these properties, the above mentioned medicines are effective in all types of hepatitis. These medicines can also be given to reduce or eliminate the toxic effects of essential drugs like anti-tuberculosis and anti-cancer drugs. For chronic hepatitis, in addition to the above mentioned medicines, some special formulations are used such as Suvarna Sutshekhar Rasa, Suvarna Malini Vasant and Tamra Bhasma. Fermented herbal formulations called "Asavas" and "Arishtas" are used. .
BUY IMMEDIATELY 'NIROGAM' LIV CARE

| | | |
| --- | --- | --- |
| Capsule Quantity | | Capsule Price |
| 60 Capsules | | Rs 600 |
| 150 Capsules | | Rs 1200 |
| 1000 Capsules | | Rs 7000 |
| | | |

JOIN OUR FREE MEMBERSHIP AND DISCUSS YOUR PATIENT'S REPORTS WITH OUR EXPERT DOCTORS.
Click Below

Get Kidney Treatment Now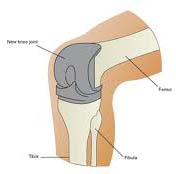 Get Arthritis Treatment
Copyrights © ndayurveda.com