ABOUT ND AYURVEDA
You can have a free opinion from our doctor by subscribing (Free) and placing your query. Which shall be shortly answered by our experienced doctors. You can also Make a call for free consultation.
OUR HELPLINE :
(+91)- 7791006006 , 7222006006
At ND CARE NIROGAM (P) LTD. We, as a health care service and product provider, believe that only selection of herbs is not the right choice to offer holistic health or care solutions, but amalgamating the use of knowledge, expertise and experience in providing perfect, time-tested solutions (from ancient old text) for ailments and usage of formulations matter the most.

Established in the year 2000, we offer customized counselling based on ayurveda percepts, Complimentary and Alternative Medicine (CAM) hand in hand with data of mainstream medicine and highly effective herbal compositions. Our experience, qualified faculty from all branches of medicines, unmatched dedication, post treatment follow-up and compassion have fetched us a distinguished space not just in domestic, but international market also. ND CARE NIROGAM (P) LTD., is an established & experienced company engaged in providing holistic health care counselling and finished products having GMP certifications.

With changing trends in Herbal medicine, an increase in research and openly evidencing of the disastrous side effects of chemically structured medicines the world has started to move towards the alternative. Herbs are the nature's own healers which are readily available in affordable prices compared to the expensive medicines which are created after incurring huge amounts of expense and hard work.
PRODUCTS MANUFACTURED FOR ND CARE NIROGAM


It is ensured to be prepared with utmost care, keeping in view the properties, maximum level of potency for highest quality, and most effective, pure and natural compounds in products, to be made available to the suffering masses to allay the distress and ensure wellness. Our products have GMP certifications, complying advanced processing methods, hygiene and dehydration technologies to ensure that herbs and ingredients retain their maximum level of efficacy. The application of GMP is critical for the quality of the herbal medicines. So, we issue our research based guidelines and ensure through our manufacturers that quality control and quality assurance is not compromised at all.
Our Vision


Medical Science is an abode for ailing humanity with a noble cause and nurturing hope for suffering mankind. Our approach towards our patients and Medical Science is not business-oriented, but thoroughly on the holistic healing of the patients. Our mission is to have compassionate vision at the cause and ameliorate the woes, while identifying and eradicating the cause. At N.D. Care Nirogam (P) Ltd., we strive to provide best treatment option, entailing all aspects, in-line with the updated research, knowledge and data available with our R&D Wing. We are enriching lives of patients with our treatments and resurrecting their faith in medical sciences and humanity. During our relationship with our patients, our endeavour is to recommend apt and personalized treatment and they are at their free will to take treatment from anywhere they opine.

In living this vision, we are inspired to introduce a new paradigm , ethics and reliable services through our commitment, hard work and dedication. And this comes only from extensive research and intellectual expertise in this field for which we continue to thrive and we respond and reach our customers quickly. Instead of looking for number of consumers, we believe in taking qualitative approach to reach our consumers and fulfil their needs that too keeping in mind the suitability of their pockets.
Our Guiding Force And Services


Dr. Navdeep Sharma is our mentor. He is an accomplished and a world renowned Ayurveda Specialist, qualified and registered with government of India. He is holding prestigious post of Managing Director in our company and steering the processes of company with his outstanding commitment and adroitness. He is adept at pulse diagnosis, tongue diagnosis, prakriti analysis, herbal pharmacology and ayurvedic treatment of acute and chronic ailments. As a philantropist at heart, he conducts free camps to conduct health check-ups and is associated with various NGOs like Rama Krishna Vivekananda Centre, Sarva Dharma Sewa Society, etc

He believes nature is a storehouse of natural healing powers and working since 2000 to spread the knowledge of Ayurveda – the traditional healthcare system of India. He believes human race should harness bounties of nature to create harmony among elements within itself and universe. Ayurveda is a 5,000-year-old system of natural healing and has its origins in the Vedic culture of India. Although suppressed during years of foreign occupation, Ayurveda has been enjoying a major resurgence in both its native land and throughout the world. Tibetan medicine and Traditional Chinese Medicine both have their roots in Ayurveda. Early Greek medicine also embraced many concepts originally described in the classical ayurvedic medical texts dating back thousands of years.

He believes it is a social responsibility of ayurveda and natural sciences practitioners to make available our ancient old remedies embedded in our scriptures, for toxin free treatment of chronic ailments and promoting longevity.

He trusts everything that happens in the mind and brain is physically represented elsewhere in the body, with mental states (thoughts, feelings, perceptions and memories) directly influencing physiology of an individual. He opines our internal thoughts, how we deal with external environment and our biology are all inextricably woven into a single process.

He is also a proponent of integrative medicine and feels a need to create awareness and increased education and research in complementary medicine so that learned complimentary healthcare practitioners can better advise their patients which treatments may be useful and which are ridiculous.

He is regularly invited by various esteemed organizations and educational institutes to deliver lectures, patient examination and pulse diagnosis. He attends conferences worldwide for seminars and conducts various workshops on Ayurveda and its percepts. His thirst for knowledge keeps his continuously researching in the fields of various dreadful diseases and he has visited various parts of India and abroad for disseminating the knowledge of ayurveda to the maximum.

With an upsurge in proportion of unsatisfied patients with mundane approach on using pharmaceutical to treat or suppress a specific disease rather than on helping a patient to become healthy, he is of the view to go beyond the specific complaint and draw upon a combination of conventional and alternative approaches to help create a state of health that is more than the absence of disease. He feels caregiver should focus and makes use of all appropriate therapeutic and lifestyle approaches, healthcare and disciplines to achieve optimal health and healing, for difficult-to-treat clinical conditions.
Our Hall Of Fame Doctors


Dr.Navdeep Sharma, M.D.

Dr.Navdeep did his graduation from Shree Laxmi Narayan Ayurvedic College which is one of the oldest college in the country and has already produced great names in the field of Ayurveda. During his studies he was amongst the toppers for all three semesters. He is a distinction holder in DravyaGuna (Ayurvedic pharmacology) from the university. After his graduation, he did post graduation from the International Open University. He is a gold medalist in his Post Graduation. After his graduation, he started working and employ his practical skills to help patients suffering from dreadful and chronic diseases. At the start of his career, he worked with Autistic Children, Children of Down's syndrome, Cerebral Palsy and other special ability children. This experience propelled him to further study this field for the betterment of his patients and he did MSC in PSYCHOLOGY from the most prestigious University of Madras. Since Yoga and Ayurveda go hand in hand, he also completed a diploma course in Yoga under the guidelines of renowned Yog Guru Om Yogi.

Since last many years he has stood as a symbol of authenticity in Ayurveda for everyone in India and Abroad. He has acquired ample experience for honing his practical skills; to name a few, he worked as Incharge for Rotary Club Central Hospital, Dopai Road, Amritsar. The OPD of his hospital grew to about 100 patients daily during his tenure from 10 patients before joining the hospital. For his excellent services and commitment to work, he has been honoured thrice by Rotary Governor for the Year 2004, 2005,2006 respectively. He also worked as a part time doctor for all India Women conference where he got a chance to work for HIV positive patients and develop new ayurvedic medicines over there.

He worked as a visiting doctor for DAV Public Free Ayurvedic Dispensary developed under the Aegis of Arya Pradeshik Pratinidhi Upsabha. Here, his skills of Naadi Pareekshanam (pulse diagnose) came into play and he became famous among masses for dispensing treatment based on pulse diagnosis and prakriti of an individual. Here he provided ayurvedic treatments to the top creamy layer of the society including IAS officers, Politicians, Heads of various educational Institutes, leading allopathic doctors and the elite group of the society.

He was honored by Honorable Mayor of Amritsar Sh. Shwet Malik at Yaseen Road DAV for his hard work. He was honoured by Baidyanath Ayurvedic Pharmacy, a renowned name in Ayurveda for his excellent work for ayurveda. He has also been honoured by Shree Dhanwantri Ayurvedic Pharmacy who has included him in "Dhanwantri Jewels" which included the top most ayurvedic physicians of the world. He has also to his credit organising an Ayurveda-Tibetean-Yoga camp with the doctors from Men Tsee Khang Institute, Mc Leod Ganj, for which he was honored by Rotary Club International.
Dr.Monika Sharma
Infertility Specialist, B.A.M.S.

Our Organisation has as a full time ayurvedic gynecologist Dr.Monika Sharma, who is the pioneers of modern ayurvedic Gynecology here in India. It was due to her sincere research and hard work during which she also remained attached with allopathic gynecologists and continued with her studies for effective ayurvedic remedies for curing various gynecological disorders that she has evolved into an Ayurvedic Gynecologist.

After acquiring her degree, she realized that there is practically no research work that is going in the field of ayurvedic gynecology and most of the ayurvedic doctors are prescribing the patients with the allopathic hormonal supplements and antibiotics in all sorts of gynecological disorders. She started her career as a Medical Officer for Aggarwal Nursing Home, Amritsar a renowned name in the field of Allopathic gynecology. After mastering the skills of modern gynecology techniques, she started her practice at Bhai Lalo ji mission hospital,Amritsar where she worked for 2 years as the gynecology incharge. She used both ayurvedic medications and allopathic medicines in synergism over here and developed various ayurvedic combinations for varied ailments.

She then worked as a gynecologist for All India Women Conference where she gave pure ayurvedic treatments to various patients including PCOD (POLY CYSTIC OVARIAN DISEASE), Endometrosis, PID (Pelvic Inflammatory disease), Habitual Abortion, Non rupture of Egg, Improper formation of Egg, etc.

She became increasingly popular as "Ayurvedic gynecologist". It was during this time period that she got enlightened by the spiritual Gurumat siddhants of "Radha Soami". After this she joined as the consultant for Shree Ram Ashram in the morning and our centre in the evening. To keep up with the influx of infertility patients and her popularity at our Center, she had to leave the job at Shree Ram Ashram and since then, she is working as a resident Ayurvedic Infertility specialist at our centre.

She is also giving her services as a visiting consultant for various centres including DAV Cantonment, Rama Krishna Vivekananda Centre. She has so far organized more than 50 seminars on Ayurvedic Gynecology in different parts of India.

At present, she is the president for the Ayurvedic Gynecological Association, India. Along with the above resident doctors the institute has on it's panel various doctors who visit the centre daily.

Dr.Kamal Aggarwal
M.D.(Dravyaguna)

Dr.Kamal Aggarwal who is one of the most respected Ayurvedic Gurus here in India is the visiting herbal specialist of the institute. Dr.Kamal is the Head of Ayurvedic Pharmacology department in Shree Lakshmi Naryain Ayurvedic College.
Click Below

Get Kidney Treatment Now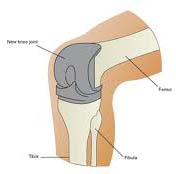 Get Arthritis Treatment
Copyrights © ndayurveda.com